Purple Vine Dental – Core Values in East Los Angeles, CA
Our Core Values & Commitment at Purple Vine Dental
Our patients and employees feel that Purple Vine Dental is a special place. We believe there are two reasons for this feeling, and they are what make us different from other dental practices. One is our core values in East Los Angeles, CA, and the other is the commitments we live by. We welcome you to give us feedback on how well we do honoring both.
The commitment that we have for our patients and each other are the qualities that our core values reflect:
Be Honest – always tell the truth even when it is difficult
Be Respectful and Caring – of our patients and of all team members
Have Integrity – always do the right thing even when no one is watching
Be Appreciative – of our patients and of each other
Be Happy – always have a smile on your face
Be Growing – always be coachable and open-minded to change for professional and personal improvement
Be Responsible – always take ownership of yourself, our team, and our patients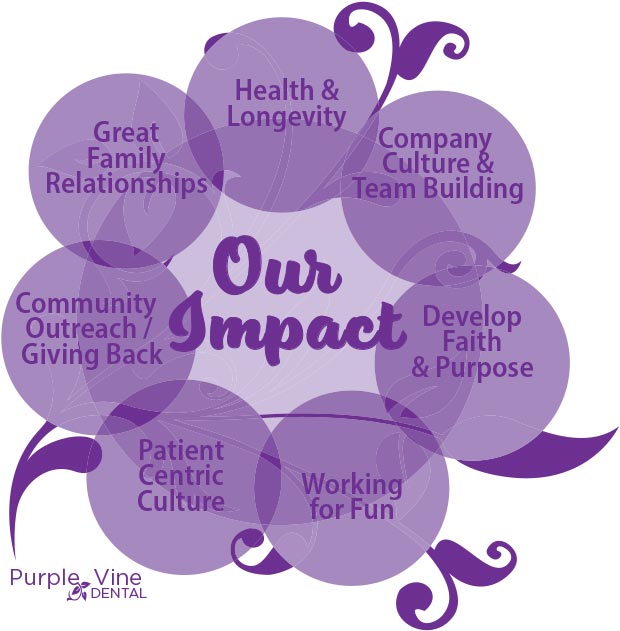 As one of the premier dental practices in East Los Angeles, CA, our doctors and team at Purple Vine Dental also provide 5-star dental care to patients from Boyle Heights & Commerce, CA & the surrounding areas.